corporate culture
Our corporate culture
Appreciation instead of cost estimation
Active knowledge exchange
Fair & punctual salary
Regulated work-life balance
Motivation & Appreciation
Personal development
Productive working atmosphere
Respectful interaction with each other
Working at Browserwerk means...
We know that the perfect workplace does not exist. That's why we offer a mix of office, home office & coworking space. We combine a start-up atmosphere, but guarantee a secure salary and regular working hours.

We offer our employees and clients an agile platform for the shared exchange of knowledge as well as free development and recognition. A respectful and constructive interaction with each other helps all participants in the development of the corporate culture and the personal skill level. Only in this way can a productive working environment be created for all concerned in the long term.
Excellent working conditions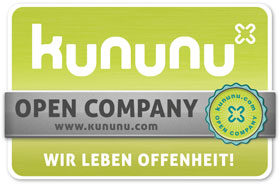 ---
We not only move budgets, but also the people behind it.
Creating and maintaining digital values together. With modern methods, we inspire more digital growth. Browserwerk provides companies with eye-level consulting and individual solutions. The agile processes according to Scrum & Kanban lead to a fast implementation and a maximum of communication during the whole project duration.
What we get up for every morning
The web is our passion. That is why we support national and international customers in the conception and technical implementation as well as the marketing of digitization projects. Here, we, the Browserwerk GmbH, rely on modern agile methods and open source web applications.
Do you have questions? Please contact us by mail or phone, so that we can address and clarify open points directly.
get in touch
Contact Us Now
Office Wiesbaden
Borsigstraße 3
65205 Wiesbaden
Call us:
Telefon: +49 611 34 11 95 72