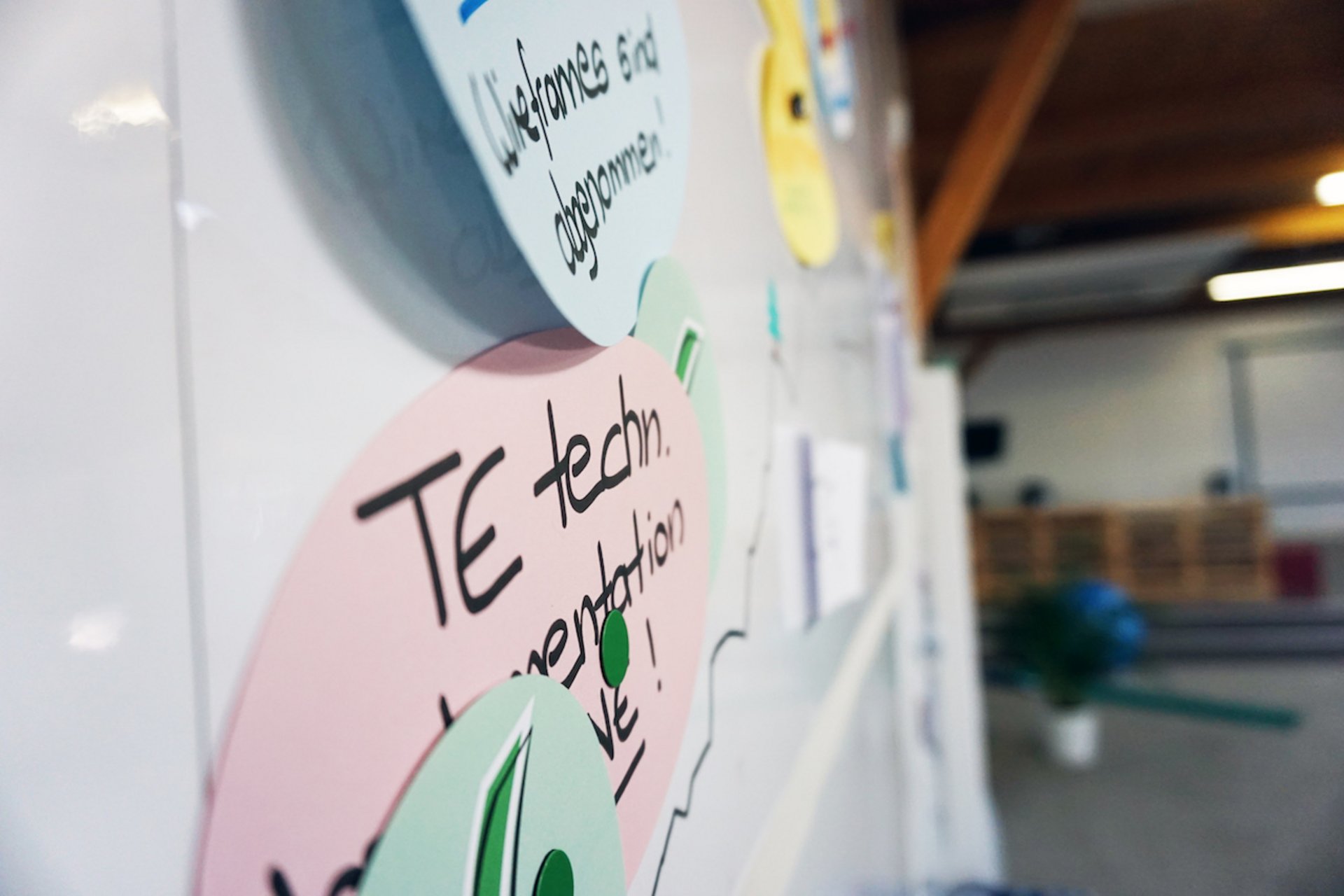 13
Januar
2020
Open Source Enterprise CMS - What you should know...
Open Source Enterprise Content Management System is a term that is widely used in the world of web development. A basic distinction is made between CMS and ECMS. In this article we will take a closer look at the differences between the two systems and give you an insight into what argues for using an Enterprise Content Management System.
What is the difference between CMS and ECMS?
Content Management System (CMS)
Basically, a content management system is a software that enables the respective companies as well as their individual departments and employees to manage the web content of their own website.
Functions of a Content Management System

A content management system offers the separation of content (text, images or PDF files) and layouts. This makes it possible, for example, to migrate content and layouts in the event of a relaunch to a new CMS.

Content management systems also allow the assignment of rights and roles. Different rights can be assigned depending on the employee's level of experience and area of responsibility. Usually an employee of the PR department, who is purely responsible for the creation of new articles, is assigned the role of an editor. The rights can be restricted to the extent that only certain sub-pages and options are available in the backend.

Another feature of content management systems is that several editors can edit the contents of the website at the same time. This enables a more agile working method and provides more flexibility in the design of the web content.

The automation of publications is another feature of content management systems. For example, new blog posts that are written in advance can be published automatically by specifying a date. If, for example, an article is to be released on a public holiday, it does not have to be published manually, but can be published at a previously selected time.

Usability is one of the most important components of content management systems. Facilitations for editors, such as simplified usability, SEO features or digital asset management make the digitalization of business processes fundamentally easier.

Enterprise Content Management System (ECMS)
The difference between an Enterprise Content Management System and a conventional Content Management System is that an ECMS can map far more criteria of regional and international companies with a certain number of employees. This includes, for example, multilingualism, multi-domain capability or the possibility of a shop connection.
Layouts in Responsive Webdesign
The Enterprise Content Management System TYPO3 enables web content created by editors to be optimally displayed on both stationary and mobile devices.

Multilanguage & Multidomain Support
Both regional and international companies benefit from the multilingualism and multi-domain capability of ECMS TYPO3. Advantageous for editors is above all the usability. In the backend the different languages per subpage can be edited directly in one place.

Drag & Drop Editor for editors
Das Content Element würde etwas weiter oben auf der Seite besser aussehen? Kein Problem. Durch den Drag & Drop Editor kann das ausgewählte Element einfach an der gewünschten Stelle positioniert werden.

Digital Asset Management (DAM)
On the one hand, TYPO3's Digital Asset Manager enables the upload of images, PDFs, graphics, videos and other media. At the same time, the Digital Asset Manager also offers the possibility to easily replace files. Furthermore, employees of the online marketing department can easily enter ALT texts, link titles or descriptions for each file.

Extendable at any time
Your ECMS grows with you. For a start-up that started out with a simple company site, the Enterprise Content Management System offers a variety of additional extensions, which allow for example the easy integration of new landing pages or shop and blog connections.

Not only the features already described offer the user of the Enterprise Content Management System TYPO3 a strong added value. Further advantages for use are also offered by Google Analytics and Tag Manager Support, optimized XML Sitemaps and many more.
Are you interested in an Enterprise Content Management System? You can find more information about digitalizing your business processes with TYPO3 here.
Back
previous article
next article