Apply now
Working at Browserwerk
Creating your own and the digital future together
Job offers for developers, web designers, project managers and online marketers in Wiesbaden
We are always looking for new talents! A perfect CV is not important to us. Important is your passion. Love what you do every day. Bring your ideas into action or just do your work - we'll find a solution that suits you. We drive innovation with the latest technologies. Unleash your potential. We actively support you.
You have a good chance of being invited if:
Agile working methods are a concept to you
You are familiar with web technologies
The terms Gitlab & Deployment are not foreign to you
You are a team player
And a real nerd...

We…
only hire people who share our passion
communicate openly and directly
learn from our mistakes
actively promote cooperation
enable independent work
trust each other
have fun together

Benefits:
Regulated work-life balance
Air-conditioned office
Regular meetups and usergroups
Active and promoted knowledge exchange among colleagues
Budget for further education & events
State of the art web technologies
IDE of your choice
Continuous integration & deployments: Docker, Gitlab & Co
Attractive and individual salary packages
A powerful and sympathetic team
There is no advertised job that suits you? But you think that you are right for us? No problem, then just send us your initiative application with your idea why we should invite you and how you could support us to bewerbung@browserwerk.de.
Newest jobs and vacancies
Insights into Browserwerk
Excellent working conditions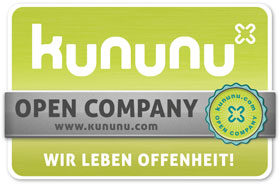 What our employees say
"A lot of responsibility, interesting customers, good office chairs, regular lunches, casual interaction and regular retros."
"Great working atmosphere and constant development."
"The supervisors are always open for suggestions."
"Lots of interesting tasks and creative co-creation and promotion of initiative."
get in touch
Contact Us Now
Office Wiesbaden
Borsigstraße 3
65205 Wiesbaden
Call us:
Telefon: +49 611 34 11 95 72