The CMS Experts
Corporate Websites & Enterprise CMS
TYPO3 webdesign & web development from the state capital Wiesbaden
Agile project management
Analysis & Planning of complex TYPO3 projects
Seminars, training & workshops
TYPO3 extension development
Marketing & Communication strategies
TYPO3 Agentur aus Wiesbaden
As a TYPO3 agency, Browserwerk develops powerful TYPO3 systems directly in the state capital of Wiesbaden. In TYPO3, existing components such as CRM, ERP software or general interfaces (APIs) can be easily integrated with the corresponding workflow in TYPO3. Renowned companies already rely on the TYPO3 solutions from Browserwerk. Short project times and a fast time-to-market characterize us as a TYPO3 agency.
You grow - TYPO3 grows with you
You can not say what the future holds. What you can say is that no matter how your business changes or grows, TYPO3 will always be able to change and grow with you.
Digital Asset Management
Store and manage any digital content and media files such as graphics, videos, music files and text modules in TYPO3. Collaborative and effective work.
Open Source Enterprise CMS
TYPO3 is enterprise open source software. This means that the software is available to you free of charge. It has always been like this, it is like that, and it will stay that way.
Digital experts for open source web applications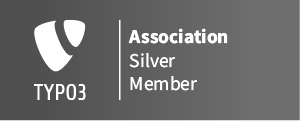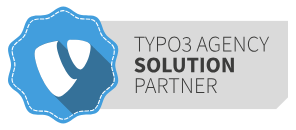 Making things better in a Digital World
The difference between being present and listening closely? Charisma. Creating and maintaining digital values ​​together. With modern methods, we inspire more digital growth. Browserwerk provides companies with eye-level consulting and individual web and e-commerce applications. The agile processes according to Scrum & Kanban lead to a fast implementation and a maximum of communication during the whole project duration.
Our references as TYPO3 agency
Together we are strong. As a company. As a brand. As heroes of everyday digital life.
Our services as a TYPO3 agency
Planning, creationg and implementation of TYPO3 projects - full service TYPO3 in the service of our customers: as one of the most experienced TYPO3 service providers from Wiesbaden, it is important for us to be able to provide our customers with tailor-made all-round support. Search engine-optimized and technically flawless TYPO3 systems are one of the most important points for us as a TYPO3 agency when it comes to successfully keeping projects up and running even after launch.
TYPO3 consulting
Workshops
TYPO3 extension development with Extbase & Fluid
TYPO3 support
Upgrade / Migration of TYPO3 extensions
Search Engine Optimization & Performance Marketing
Browserwerk develops individual corporate websites and enterprise open source projects. Conception, consultation and implementation of tailor-made online and intranet solutions are part of the agency's core business. Short project times and fast release cycles play a decisive role here. The agency supports medium-sized and globally operating companies throughout Europe in the digitization of business processes. Agile working methods and best practices are used in the projects. By sharing issues from different angles, customers become long-term partners.
---
Trust creates values. Values create trust.
These customers already trust us:

Your advantages of TYPO3 as Content Management System
Maximum usability even with complex structures
TYPO3 is one of the most powerful open-source-CMS
TYPO3 is an Enterprise Web Content Management System
The extensibility of TYPO3 is almost unlimited
TYPO3 offers over 6000 stables modules
Responsive design for all devices such as desktops, tablets and smartphones
TYPO3 is search engine optimized
Why you should opt for TYPO3 with us
As TYPO3 agency from Wiesbaden, we are always ready for use on-site for our customers. We are your competent partner when it comes to expanding TYPO3 extensions and templates or creating them completely independent if needed. In a first needs analysis according to a proven scheme, we work together to find out what our customers really need. By looking closely at all eventualities, we have a much faster time-to-market than other TYPO3 agencies. Our developers and project managers are individually tailored to the needs of all customers and plan hardware and software architecture specifically to meet the performance and usability needs of our customers' content management systems.
The Browserwerk GmbH is active as a TYPO3 agency from Wiesbaden for national and international customers in the field of TYPO3 services. By looking at the issues from different perspectives together, customers have become partners in the past. In the last few years, we have been able to successfully expand our position as one of the most recognized TYPO3 agencies in Wiesbaden. Our goal is to grow strategically as a TYPO3 agency together with our customers - so ask us for your individual TYPO3 solution.
Office Wiesbaden
Borsigstraße 3
65205 Wiesbaden